Armada Bangsa Service - January29, 2018
What are Wharf Services ?
Armada Bangsa Services Sdn Bhd | Lydia 2nd August 2020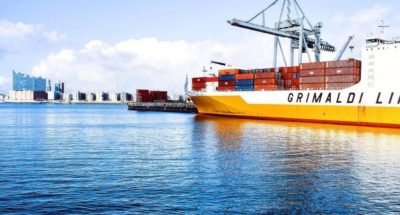 Offshore Catering Services: Keeping Workers Well-Fed
Wharf Services is a crucial aspect of any shipping companies. They should stereotypically come part and parcel of a shipping company. With that being said, here is what wharf services mean.
Wharfs are a man-made structure on a river or by the sea. It provides an area for ships and ferries to safely dock. Some are very complex with multiple kinds of berth over a large area. Some include navigable channels and are more straightforward. Wharfs can contain quays and piers.
Those are usually the kind of services with their own buildings to service the ships (warehouses and offices). There are also an abundance of its unusual buildings and ready-made water features. Many unused wharfs are often converted into expensive retail and housing areas. But that is a topic for another time.
General Wharf Services Provided
Image via Pexels and Pixabay
To have a leading and top-notch wharf services, it usually includes the following amenities:
Safety and Compliance (CPR)
Chain of Responsibility (COR for short) laws can oversee heavy-duty freight transportation industries. Experts in these companies are exceedingly trained to achieve all your needs. They too provide you with complete peace of mind by reducing risk during transportation of your goods.
Wharf Cartage Scheduling Flexibility
A trustworthy wharf services company has port relationships and large client volumes. These client volumes can make sure that the wharf service scheduling is flexible.
Wharf Cartage Scheduling Flexibility
Getting the groceries to the oilrig is just as important as the food tasting good. Delay in groceries can cause quite an upturn in oilrig events. Because of that, many groceries are ordered ahead for obvious reasons.
Good Communication
Experts of a reputable wharf services company have high skills in communications. They can help answer any of your doubt-filled questions and clarify anything pertaining to transportation problems.
Demurrage Cost Control
Having electronic container notifications and time-slots can help with the advance planning process. They can also help to reduce demurrage charges for your wharf services.
Experienced Drivers
The majority of good wharf service drivers have many years of experience. They will often take good care of their vehicles, hauling equipment, and the wharf services' properties. Besides all of that, the wharf services' vehicles are equipped with advanced GPS tracking. That is to ensure the fleet's proper management, planning and monitoring.
Capabilities of Wharf Transport Services
Image via Pexels and Pixabay
A good wharf service company usually have an all-encompassing and holistic number of facilities. They usually include the following:
- Docking services
- Berthing and unberthing services
- Storage Capabilities
- Weighbridges that allow cost-effective and easy weight verification
- Time flexibility
Wharf Services: The Advantages
Wharf service company tend to have a lot of trailing equipment and highly skilled staffs. That means the wharf service company that is well equipped with staffs and equipment. Those are able to provide 24 hours of wharf services. They are able to maximize excellent efficiency and flexible delivery services.
Great wharf service companies can provide the following things (where possible):
- Export and import wharf cartage
- Number of trailing equipment
- Lifting services
- Cross-docking services
- Regional coverages
- Dangerous goods transportation
- 24 hours of operation
Conclusion
In conclusion, wharfs can be important and useful in the long run. This is when you need berthing and unberthing services, docking services, marine lifting services, and whatnot.
If you have any wharf or marine services that you need, do not hesitate to reach out to us for assistance.
Contact Us Now
---
Latest Posts
Offshore Catering Services: Keeping Workers Well-Fed




2 August 2020

What are Wharf Services




2 August 2020
---
Tags
Wharf Miri Sarawak Shipping equipment Shipping Ships Services ferries